I received an email from a fellow photographer asking me for some suggestions on where to shoot in the coast, I replied to his email with several options to consider. After replying I thought why not put those tips into a blog post so it is available to everyone, so I decided to create a series of posts describing some of the beaches I have been to in Santa Cruz and some tips about how to make the most of your trip.
Part 1 – Four Mile Beach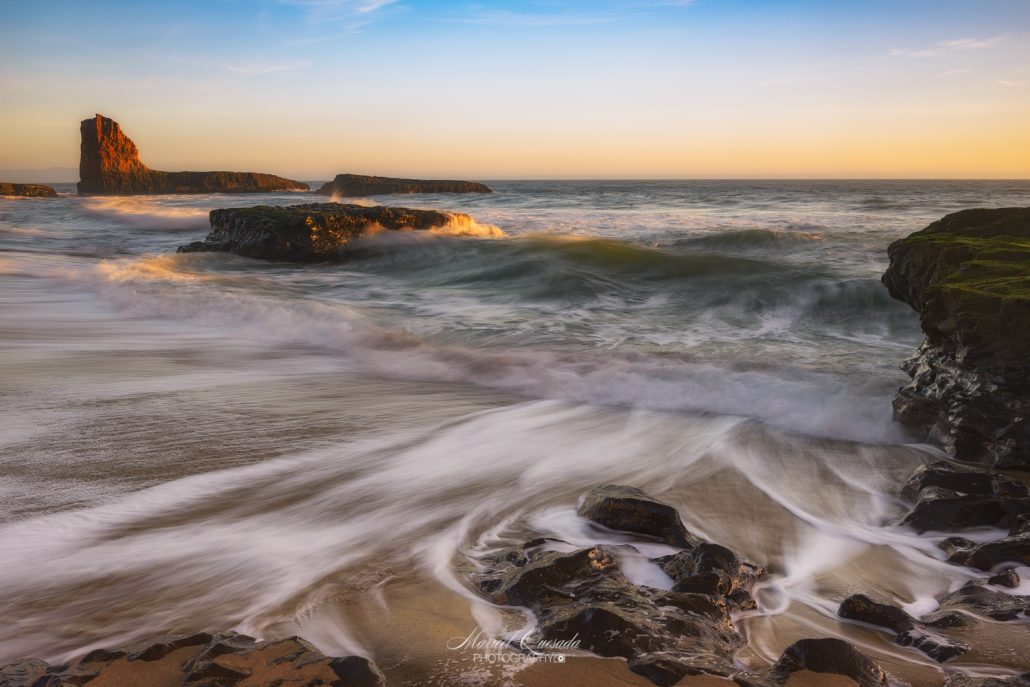 Today I am going to talk about Four Mile Beach which is a beach north of Santa Cruz that offers a lot of photo opportunities.
But first things first, let's talk about some general tips:
Before going anywhere always check the weather, you don't want to drive an hour or more and then find the weather is not ideal for shooting.
Do a quick search and look for a webcam in the area so you can confirm the coast is clear, a little bit of fog can add some drama to your photos, but if the fog is too thick most likely the light is not going to be great.
Bring water and please use a reusable bottle.
Dress in layers, California coast can get really cold really quickly, also a beanie sometimes can come handy.
If possible wear waterproof shoes or have a second pair in your car. Sometimes waves can catch you off guard and you don't want to drive back home with your feet wet.
Don't forget your tripod.
Four Mile Beach is a big beach with a lot of room to walk around so if it is your first time visiting get there early so you can explore and find the areas that you want to shoot when the light is right.
How to get there
Traffic to Santa Cruz can get really bad, especially on the weekends if the weather is good, so what I usually do is I leave late in the afternoon so I can get there around 1 or 2 hours before sunset. In this way, I avoid traffic since most people at that time are leaving Santa Cruz but I get there with enough time to explore, set up and shoot the sunset.
If you are using Google Maps, it will give you directions to the beach and not necessarily to the parking lot, so use this
link
to get the exact directions to the parking lot.
The parking is a dirt road on the side of Cabrillo Highway 1,  once you are there you need to make a short walk down to the beach, around 10 min.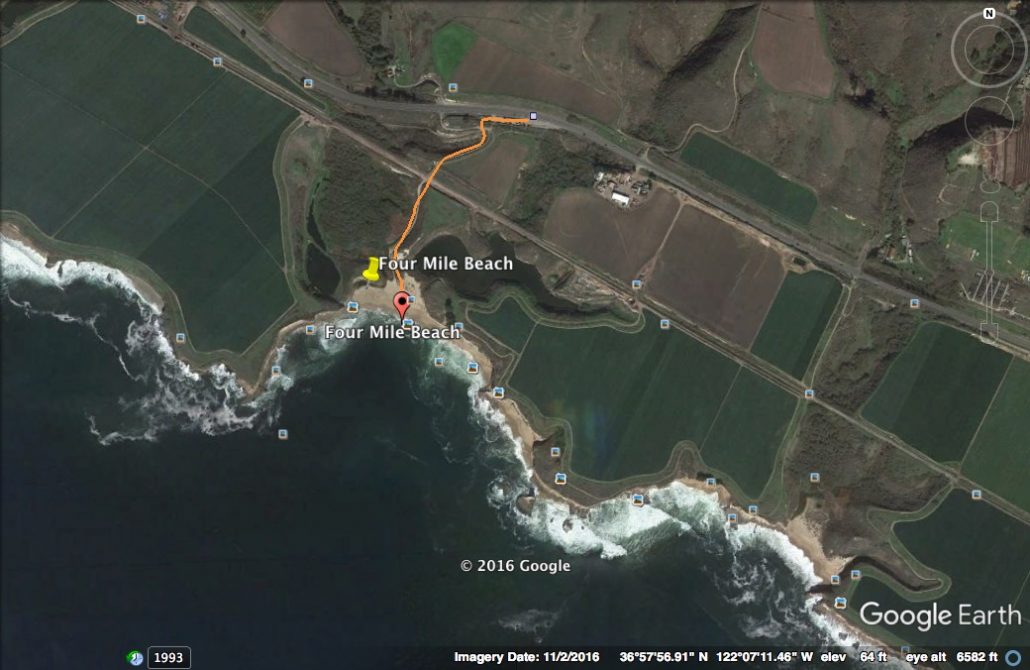 What to do
Once you get down to Four Mile Beach there are several options, I have usually just gone to the left where there are some rocks that depending on the tide can be a lot of fun because you can do long exposures of the water flowing down the rocks or capture the waves when they strike the rocks. You can also find a lot of surfers at this beach, so you can get some cool action shots as well.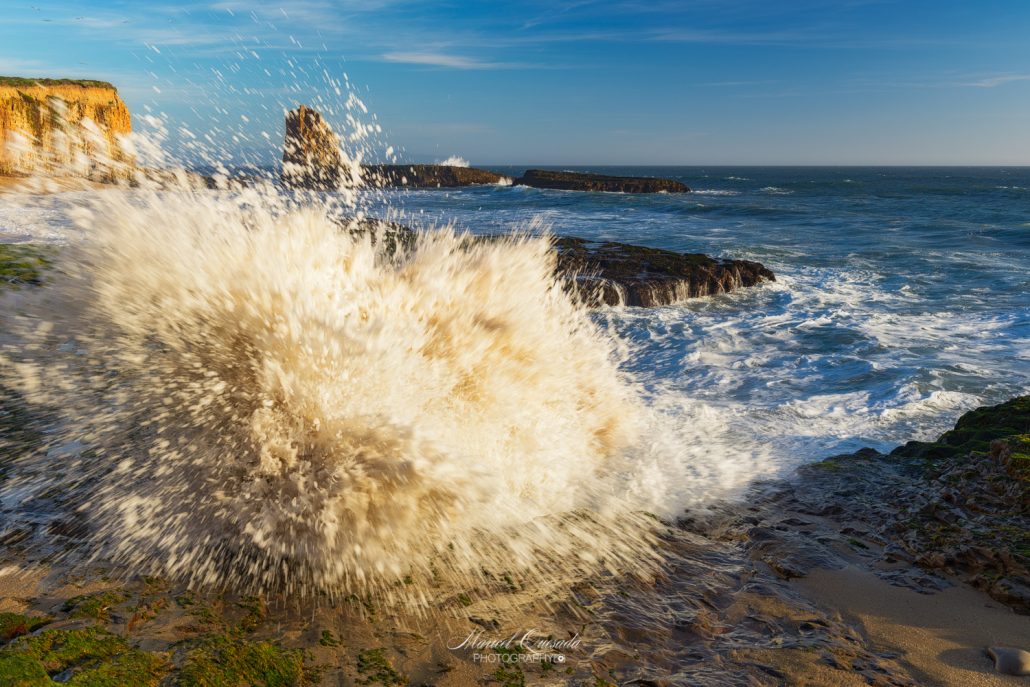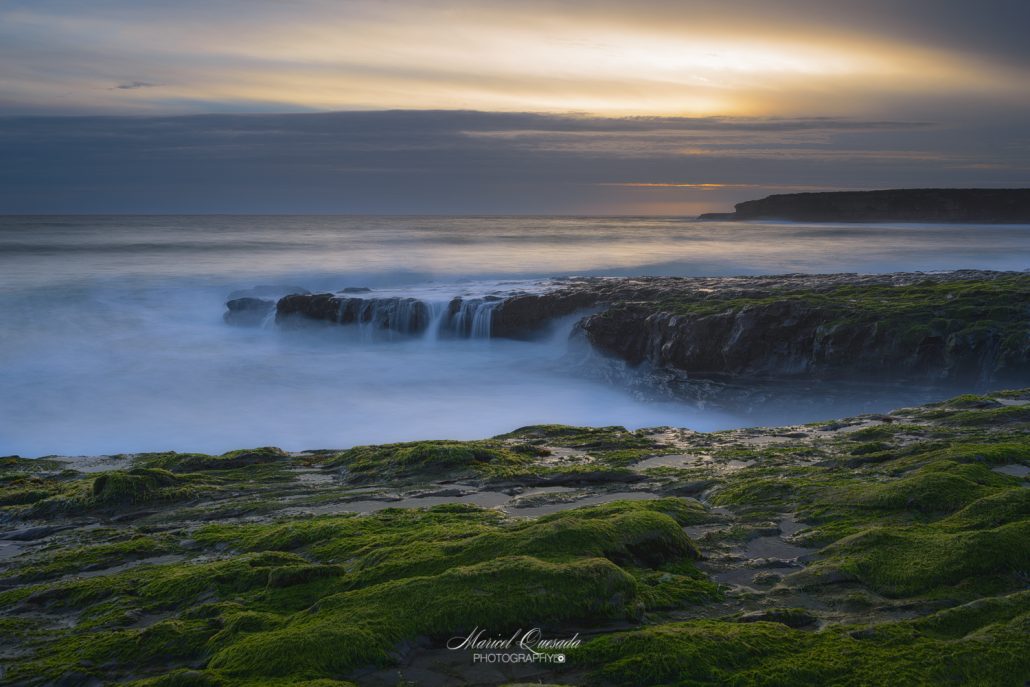 If you pass this rocky area there is a more sandy beach where you can catch the sunset, play with long exposures, whatever you want to experiment with.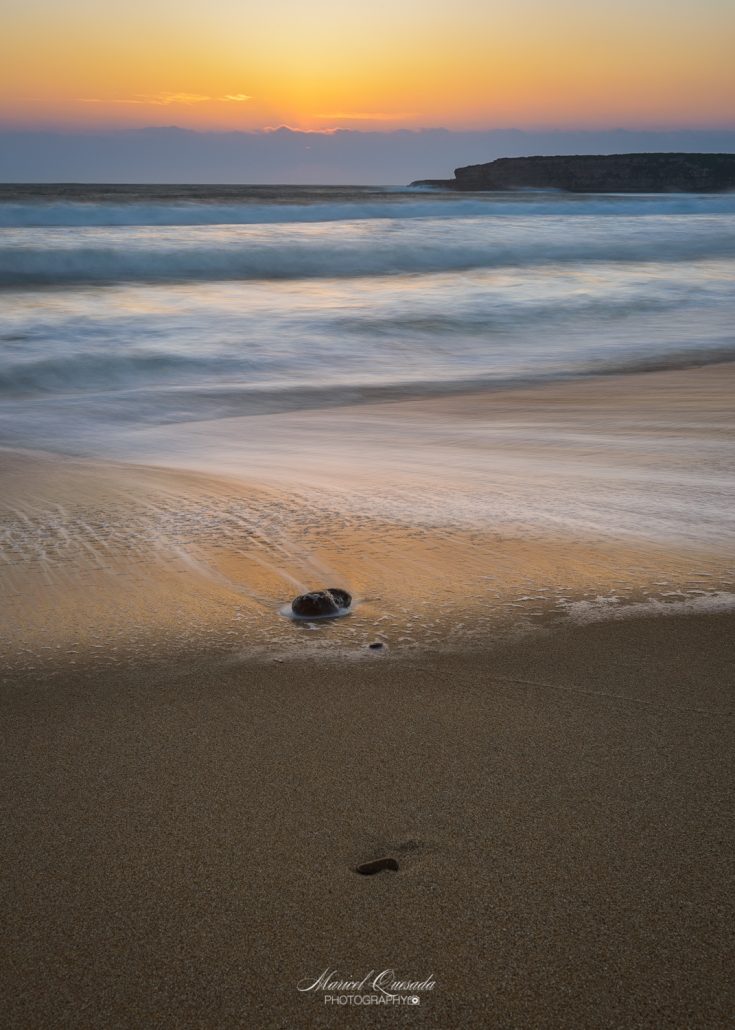 If you continue walking you will find some more rocks that will provide additional views, I have yet to completely explore that side.
Sunset is over, now what? Well I usually stop by one of the many great restaurants in Santa Cruz for a warm meal, a few suggestions are:
I hope you find some of this information useful if there is any other tip that I missed please leave it in the comments.
If you visit this beach please let me know your experience in the comments.
Thanks for stopping by!
Thanks for stopping by!
Don't forget to follow me on social media and please feel free to share this with your friends using the buttons below.
https://maricelquesada.com/wp-content/uploads/2016/02/20170323_FourMileBeach_6253-Edit.jpg
1001
1500
Maricel
https://maricelquesada.com/wp-content/uploads/2018/01/Maricel-Quesada-black-website-small.png
Maricel
2017-05-06 19:06:15
2018-09-20 22:18:39
Where to shoot in Santa Cruz – Part 1